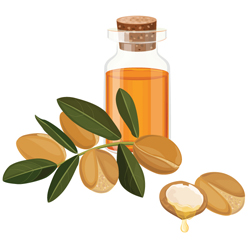 For a parent, a child's health is the biggest concern as all parents wish that his child always remains fit and strong both mentally and physically. Our dermatologists have suggested specially made aroma oils with herbal and organic extracts that provide stimulation in your child's body. Use of essential oils during the therapy also helps the child to calm, heal and relax his body.
Benefits of Aroma oils for kids are:
The beautiful perfumed oil gets absorbed in the body relieving him from any sort of anxiety.


It helps the child in easy digestion, or gets away any sort of muscular pain.


It helps the child to be more active, fresh, and energetic and alert each day.
The scent of lavender, rosemary, sweet orange or strawberry extracts in the oil gives a rejuvenating and a jovial sense of feeling to the child, making him more convivial and happier in day to day life.


The aroma oil with a blend of grapefruit and bergamot promotes better concentration and focus in a child.


It helps in easy circulation of blood.
Thus, perfumed oil therapy helps to overcome a platter of mental and physical problems and gives a feeling of contentment and revitalizes the body.
Our Solution